Many of us are thinking about our immunity levels more than ever right now. I am not one who usually thinks about it at all, and even I am thinking about it in light of this pandemic!
If you've been following me for any amount of time, you know that one of my superpowers is using "out-of-the box" solutions to help my clients create lives and businesses they love.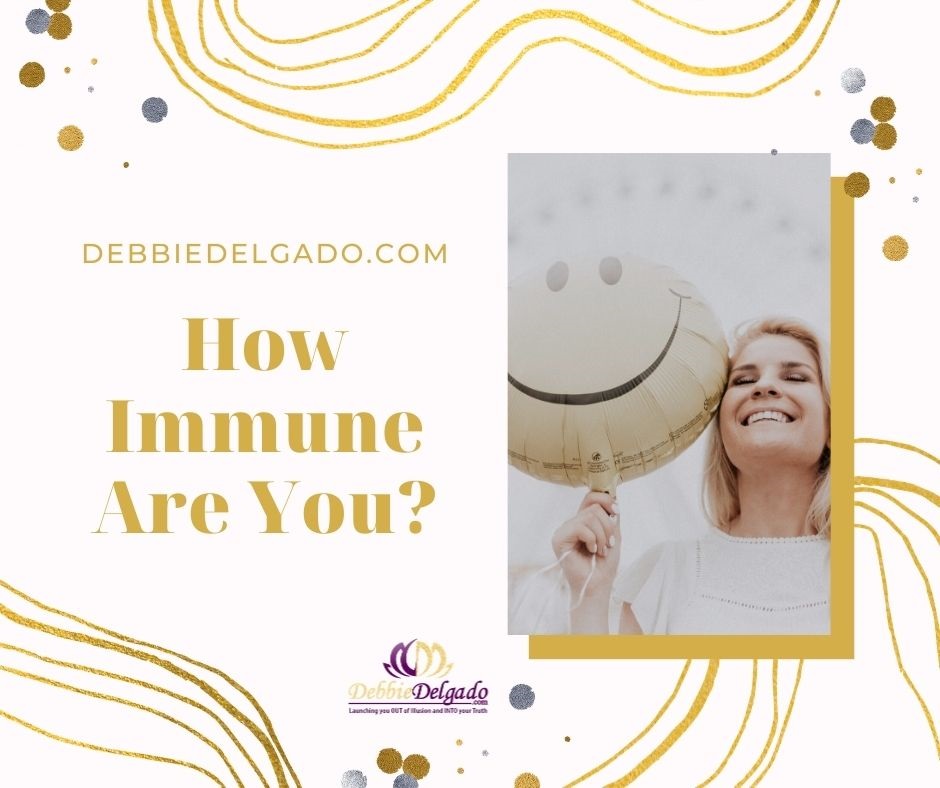 So, today I'd like to offer you one simple and effective, and fun way to boost your immunity, straight from the Mayo Clinic.
Did you know that frowning triggers the secretion of hormones that weaken your immune system?
And how about this?
Smiling lowers these same substances, AND produces immune-boosting T-cells. Smiling actually raises your immunity!
Not only that, but happy people produce 50% more antibodies than the average person in response to flu vaccines.
Happiness is not just a luxury folks. How fun is that?
Remember that old saying, "turn that frown upside down?" Little did we know how powerful that truly was…
Find as many reasons to smile and be happy as you can right now!
It might just save your life!!
If you liked this tip, please join me at my complimentary, virtual workshop next Wednesday!
Staying Healthy, Resilient, and Highly Conscious in Challenging Times!
Wednesday, July 29 at 4:00pm US Pacific Time
I will be sharing soul-inspired strategies and solutions to help you continue to become more of you in this new world we are experiencing.